The Kahakuloa Half Marathon and Relays, helps benefit the renovation of the Kahakuloa Congregational Church. One of the oldest churches on Maui.   The half marathon starts at Fleming Beach in Kapalua and finishes at the beautiful Hawaiian village of Kahakuloa.
With rolling hills throughout the course and some of the best views on the island, this is truly a great event. Some have compared it to the Big Sur Half Marathon with incredible views of the ocean and more. This race has been on Runners World with regards to scenic marathons in the USA.
The relays are two or four person relays of any combination with each leg going 2.9 to 6.55 miles. There are RELAY TEAM LIMITS.  Four Person Relays(15 Team Limit), Two Person Relays(40 Team Limit).  Athletes on 4 person relays will be responsible for transportation to each relay leg zone which will be identified on course.   Limited shuttle van service will be available, but must be reserved when registering for event or emailing huber_rudy@yahoo.com.
When arriving to Kahakuloa Village, there will be breakfast and live music from Richard Hoopii. Medals and t'shirts will be given to all runners who complete the course for the half marathon. Awards for relays(Men, Women and Mixed)For more information call Rudy at 280-5801. To register, click here.
The race starts at 6:00am on AUGUST TBA, 2020 at Fleming Beach at Kapalua. The course follows Kahekili Hwy all the way to lovely Kahakuloa town.
RELAY INSTRUCTIONS:
Two Person Relay
-First leg will start at Fleming Beach in Kapalua
-Second leg must go to the half way point or Aid Station number 4 adjacent to the 1st cattle guard.  You can take your own vehicle there and exchange with your partner. First leg can drive to finish and wait.  We strongly urge this.  If you don't do this option, a shuttle will take the second leg to the midway point and wait till first leg gets there(YOU MUST SIGN UP FOR THIS SERVICE BY EMAIL).  These are small 12 passenger vans(only 2).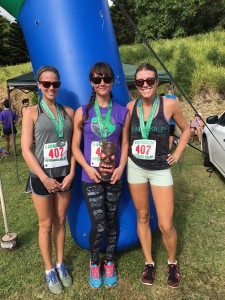 Four Person Relay
-First leg will start at Fleming Beach in Kapalua
-Relay team must have their own vehicle(ONE) that will drive to each exchange zone on the course and drop off their relay member.  Each of the 3 zones will have a sign which designates where the zone is.  We suggest to drive prior and look for the PINK spray on the road to see where the zones are.  They are written as follows(R1, R2, R3).  These zones also serve as Aid Stations to.  Also on the ground you will see aid station marks.   Example(R1/A2=Relay Zone 1 & Aid Station 2, R2/A4=Relay Zone 2 & Aid Station 4, R3/A6=Relay Zone 3 & Aid Station 6).  Race day we will have signs.  All runners will be running with traffic.
-When parking on the side of the road, please park way off the road.  Drop your team member off, wait for the exchange and pick up team member and move to next exchange zone.  AGAIN ONE CAR ONLY.
AWARDS:
All half marathoners get a medal
All relays get a medal after completion.  Medals may not be the same as half marathoners.
Relays will get awards for fastest male, female and mixed teams
Age group awards for half marathoners( 17 & Under, 18-29, 30-39, 40-49, 50-59, 60+)
BREAKFAST:
We will have breakfast at the finish line.  Also music with awards.  Please stay and enjoy the ending and relax.
DONATION:
We also ask for your help in donating whatever you can to help fix one of the oldest Hawaiian churches on the island in Kahakuloa.  This is a special place, with great people, so please donate whatever you can on race day.  The church is now about half done and getting to where it needs to be, so any help is appreciated.
Come and experience an event that will blow your mind away with great scenery, great people, and a great time.   This event is only limited to 300 lucky runners, so you must sign up to reserve your spot.
*NO REFUNDS
                                                                                      Uncle Richard Hoopii