REGISTRATION IS CLOSED AND EVENT IS CANCELLED
Dear Runners/Walkers,
If you have not heard yet, Maui has been hit with one of the most horrific fires in history on Tuesday, and still ongoing.  Upcountry, Kula was hit hard and still burning for the past 24 hours plus.  Kihei was shut down at one point, with the fire approaching there overnight, but has been reopened.  Downtown Lahaina, Front Street, and many other areas of Lahaina have been destroyed beyond recognition.  Front Street, which is one of the most historical and tourist towns on Maui is completely gone.  Homes and businesses completely gone.  With the passing of hurricane Dora, it has made the fires worse and hard to contain.
These are probably the worst fires ever in Maui history, which has affected everyone on this great island who live here and have businesses here on the island.  So much has been lost and so many people have been affected.  It's a sad day.
The community is going through and will be going through some tough times in the next several weeks and months and years to come, to get back to normal.  Please send your prayers and thoughts to the people of Maui who have been affected by this tragedy.  We need it.
With this said, race management has decided to cancel the Front Street Mile and 5k/10k event for next month and will defer all entries to another event of your choosing for a later date that Runners Paradise produces, even a future Front Street Mile.  All data will be kept to transfer anyone over to any event.
Event Management will donate fees from this years cancelled event to help people displaced from the fire.  Shirts and medals have been ordered already, and if you wish to do the event you signed up for virtually, we will send your shirt and medal to you.  Please email me if you wish to do this.  
Again, please send your prayers to our communities of Maui, as the fires still are on going.  And if you wish to donate anything to help the communities, please search local social media platforms for reputable agencies.   
Mahalo,
Rudy Huber
Race Director
---

The Front Street Mile is in its 22nd year on the beautiful island of Maui.  This flat out and back course along the shoreline in the old whalers town of Lahaina is one of the most popular races on Maui.  Narrow streets and packed crowds in this historical area, makes this a great race for not only the kids, but the adults to. In 2022, there was a huge increase in entries, post Covid, and now, in 2023, we are set to go for bigger numbers for the event and with our great returning sponsor, Tommy Bahama Marlin Bar!!!
"We are honored to be the new title sponsor for The Tommy Bahama Front Street Mile and 5K/10K races. Our new Tommy Bahama Marlin Bar in Lahaina is the perfect place to kick off the race and celebrate afterwards," said Adam Wohler, General Manager of the Marlin Bar. "Tommy Bahama has been part of the Maui community for over 20 years and we are proud to support this local family friendly  event".
We can't forget The Front Street 5k & 10k.  This is a fast flat course from beginning to end and the finish will be amazing.  These events are for all levels as well.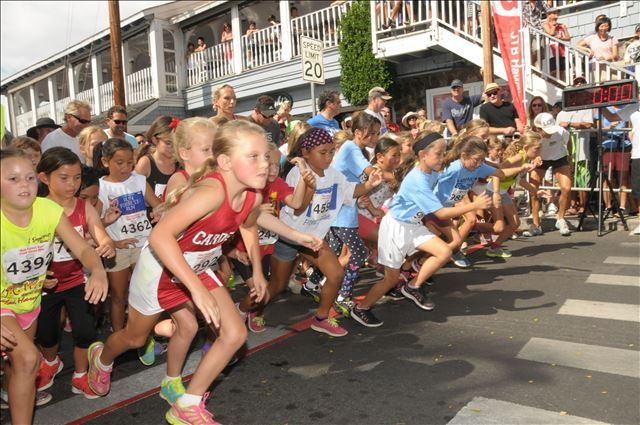 Event details and schedule
Date:  9/16/2023
Time:  5k & 10k-6am & Mile 8am
Packet pick-up:  Mandatory pickup 9/15/2023 @ Tommy Bahama at the Outlets of Maui(4-6pm)
Course:  The 5k/10k and Mile are out and back flat courses
Parking:  At The Outlets of Maui or other close parking areas.  Car pooling is good to.
Awards:   Mile(medals for all finishers) and  5k/10k(Medals for all)
Age Groups for 5k/10k: under-17, 18-29, 30-39, 40-49, 50-59, 60-69,70+
Waves for Mile in Order:  Girls under 6 first, boys to follow, girls 7-8, boys to follow, girls 9-10, boys to follow, girls 11-12, boys to follow, girls 13-14. boys to follow, girls(15-17), boys to follow, open women (18-39), men to follow, masters women 40+, Masters men to follow.
*No Refunds
PACKET PICK-UP @ Tommy Bahamas(at the Outlets of Maui)
4PM-6PM